Moving to Buckeye, Arizona
One of the fastest growing cities with new and fast access into Phoenix
People that are moving to Buckeye get to take advantage of the new homes being built and easy access to the city, the recreational outdoors and one of the best active adult communities in Arizona.
Moving to Buckeye, Arizona
Looking to purchase a home in Buckeye, Arizona? Securing the right home loan is essential. Buckeye offers a range of loan options to fit different financial situations and goals. Whether you're a first-time homebuyer, a veteran, or looking to refinance, there are loan programs available to help you achieve your homeownership dreams.
For first-time homebuyers, FHA loans can be a great option. These loans, backed by the Federal Housing Administration, offer low down payment options and flexible credit requirements. This can make homeownership more accessible for those who may not have a substantial down payment or perfect credit.
Conventional loans are another popular choice in Buckeye. These loans, not backed by the government, often offer competitive interest rates and flexible terms. While they may require a higher down payment and stricter credit requirements, they provide a great option for those who meet the qualifications.
If you're a veteran or active-duty military personnel, VA loans are available to you. These loans, guaranteed by the Department of Veterans Affairs, offer benefits such as no down payment requirements and lower interest rates. VA loans are a great option for those who have served our country and are looking to purchase a home in Buckeye.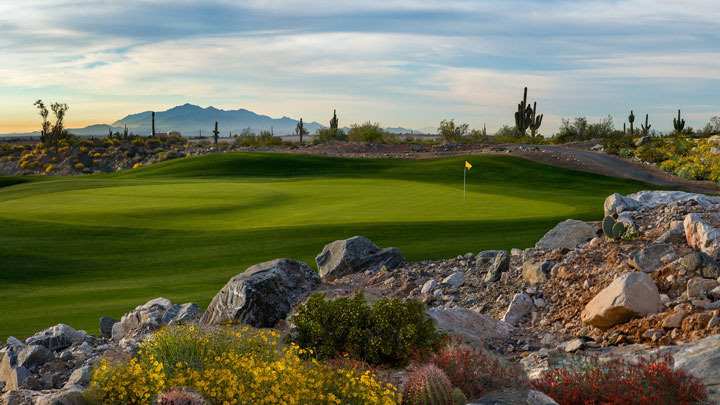 Refinancing your existing mortgage is also an option in Buckeye. Refinancing can help homeowners lower their interest rates, reduce monthly payments, or access equity in their homes. Whether you're looking to switch from an adjustable-rate mortgage to a fixed-rate mortgage or cash out on your home's equity, refinancing can be a smart financial move.
Now, let's talk about the benefits of living in Buckeye, Arizona. Buckeye offers affordable housing options, making it an attractive place to call home. The cost of living is lower compared to many other cities in the Phoenix metropolitan area, which is great for those looking for more affordable housing options.
The city is also known for its stunning natural beauty, offering residents plenty of opportunities for outdoor recreation. From hiking and biking trails to camping and fishing spots, Buckeye has something for everyone who enjoys being in nature.
Buckeye is conveniently located near major urban centers, providing easy access to shopping, dining, entertainment, and employment opportunities. You can enjoy the peace and tranquility of suburban living while still being within reach of city amenities.
The community in Buckeye is welcoming and tight-knit. The city hosts numerous events and activities that bring residents together, fostering a strong sense of community. From local festivals and farmers markets to community organizations and sports leagues, there are plenty of opportunities to connect with neighbors and get involved.
Buckeye is also home to excellent schools, making it a great choice for families with children. The Buckeye Elementary School District and the Buckeye Union High School District are committed to providing quality education to students.
In conclusion, Buckeye, Arizona offers a range of loan options for homebuyers and a host of benefits for residents. Whether you're looking for the right home loan or seeking a community that offers affordable housing, outdoor recreation, proximity to urban amenities, a strong sense of community, and excellent schools, Buckeye has it all. Start exploring your options and make Buckeye your new home.
Golf in Buckeye, AZ
Moving to Buckeye also means that you will have near-by access to 4 great golf courses that you can play pretty much year-round.
Buckeye Golf Courses
Sundance Golf Club:  An 18 Hole Par 72 with tons of elevation changes and water play.
The Verrado Golf Club:  A full 18 hole course with breathtaking views and challenging greens.
Copper Canyon Golf Club:  A 27-hole championship golf course with upscale dining and events in the heart of Sun City.
The Victory Course:  This is the 2nd course at the Verrado Golf Club known for its sweeping fairways and precision greens.
A great attraction that Buckeye has to offer is the Buckeye Hills Regional Park that provides opportunities for camping, hiking, and target shooting. The Robin's Butte Wildlife Sanctuary is also a popular nearby destination for outdoor enthusiasts and hikers. Buckeye is also close to Alamo Lake State Park which is known for its hiking and biking as well as it's bass and crappie fishing.
The local museums include the Arizona Mining and Mineral Museum, the Arizona State Capitol Museum, and the Bead Museum. Moving to Buckeye is a great option for families that want to be close to the city but live away from the dense city congestion. Thinking about moving to Buckeye? Find the perfect loan. Buckeye, Arizona also ranks pretty high on the Livability Scale when compared to other Arizona cities.
Home Loans We Have Closed in Buckeye, AZ
Click pins to see how many loans have closed per zip-code
85326
118 Loans Closed So Far
85396
69 Loans Closed So Far
We find you the best loan possible
Top Attractions
8,700-acre mountain preserve located in the southern White Tank Mountains
Historic bridge off the Old Highway 60
36 holes of championship golf in shadows of the White Tank Mountains
Affordable skydiving over Buckeye
Encompassing 29,271 acres of desert and mountain landscape, it is the largest regional park in the county
We know the Valley and support our local businesses and families. Why go to mortgage companies that are not familiar with your area. We are located right here in the Valley so we can approve loans faster.