Gilbert, Arizona
Once known as the "hay shipping capital of the world," the town of Gilbert encompasses 76 square miles to the southeast of Phoenix. For thirteen years, Gilbert was the fastest-growing municipality in the United States. In 1990, Gilbert had just 29,000 residents. By 2013, that figure had grown to 229,000. Maybe because it's still considered a "town" of 229,000 people, Gilbert also enjoys an extremely low crime rate for its population. Gilbert is considered the safest place to live in the state of Arizona and places in the top 25 safest places to live in the United States.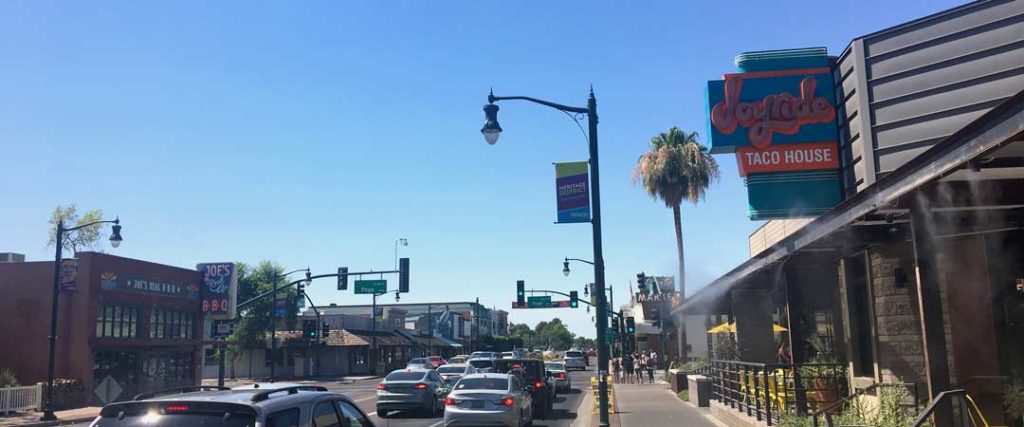 Gilbert's popularity is booming! It's no wonder: hip restaurants keep popping up, home to the Gilbert Farmer's Market with local artists and vendors, and considered a paradise for the outdoors.
Home Loans We Have Closed in Gilbert, AZ
85233
16 Loans Closed So Far
85234
19 Loans Closed So Far
85295
23 Loans Closed So Far
85296
18 Loans Closed So Far
85297
11 Loans Closed So Far
85298
10 Loans Closed So Far
We find you the best loan possible
Top Attractions
Supporting urban agriculture in the state of Arizona. Supplying certified organic produce to the community from the gorgeous  Agritopia community.
Cosmo Dog Park is a special oasis that has captured and celebrated the unique bond between dogs and humans. 
Originally opened as Gilbert Elementary School in 1913, HD SOUTH is the oldest building still standing in Gilbert and is the only one on the National Register of Historic Places.
The temple is near the intersection of Pecos and Greenfield roads in a rapidly growing part of the southeast Phoenix metropolitan area.
The GFM features some amazing Food Trucks and local eats along with games and
entertainment for the whole family to enjoy!
We know the Valley and support our local businesses and families. Why go to mortgage companies that are not familiar with your area. We are located right here in the Valley so we can approve loans faster.